Until recently, Sense technology was only available through Sense and Wiser Energy brand home energy monitors that install inside electrical panels. Now Sense is also embedded in certain electric meters that begin to roll out to some consumers' homes later in 2023.
Whether you have a Sense (or Wiser) Home Energy Monitor or a Sense-enabled electric meter, the experience is the same.
We have announced deployment plans for Sense-enabled electric meters with National Grid in New York and Massachusetts, and with Otter Tail Power in Minnesota and North Dakota. We are also working with other electricity providers to roll out Sense-enabled electric meters across the U.S. in the years to come.
These deployments will take months (even years) to complete across each utility's coverage area.
Although the Sense user experience remains the same in either environment, the setup and support processes can present some differences. So, you'll soon be asked in setup and support flows to identify where the Sense system is located in your home:
installed within your electric panel, or

built into a Sense-enabled electric meter
IN APP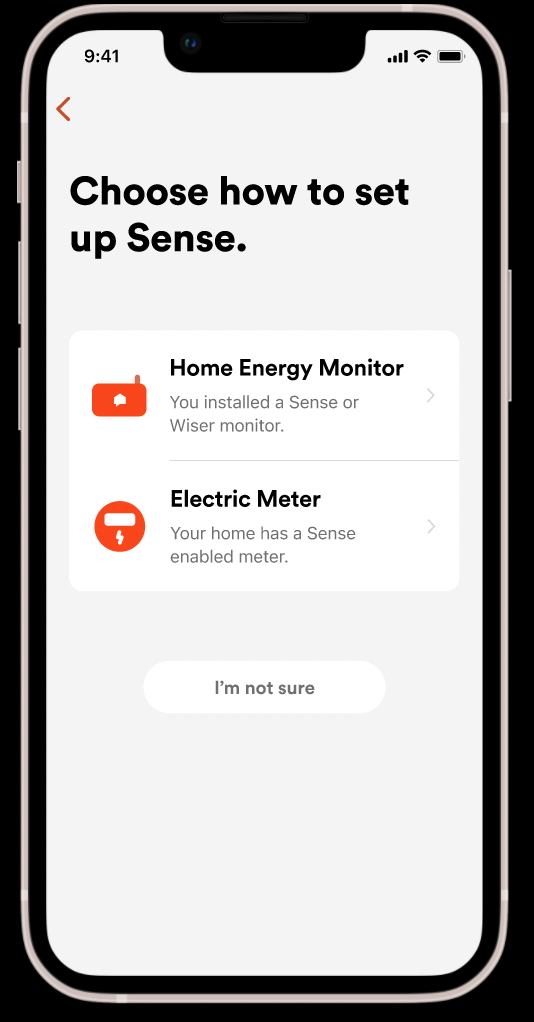 AUTOMATED ATTENDANT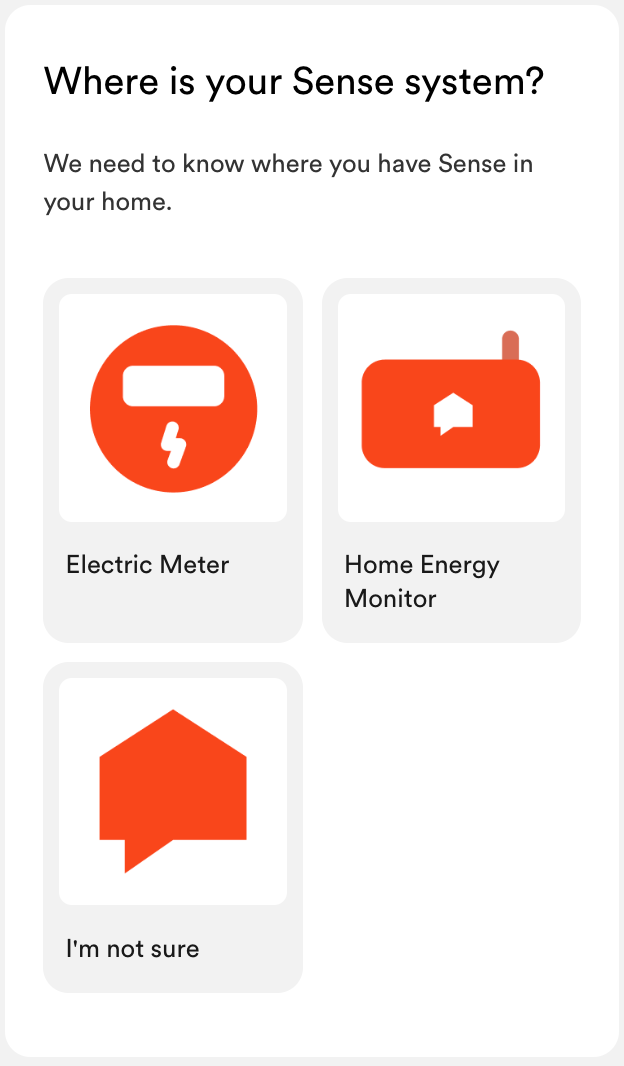 For more information on Sense's plans for the future, check out this article from our CEO, Mike Phillips.
If your home receives a Sense-enabled electric meter, you can choose to uninstall your monitor and start to collect new data through the meter.
Note that we cannot transfer your historical data from one device to the other, but you can download the older data if you want to keep a historical record. See

this article

for instructions.

You also cannot open a new account using the same email address you used previously, but you have two options:

perform a factory reset in the app, which will delete your account and free your email address, or

create your 2nd Sense account either by using a different email address or by adapting your existing email address using "plus syntax" like this: [youremailname]@[yourdomain.com] becomes [youremailname]+[description]@[yourdomain.com]
NOTE for Solar users: Presently, Sense Solar customers are encouraged to continue using their Sense Solar monitor, as the new generation of Sense-enabled electric meters does not yet track and account for solar production.