To set up a smart plug or dedicated circuit device Standby threshold, navigate to Device Settings > Manage for your device and find the 'Standby' section.
There are two ways to customize a device Standby Threshold:
Set "Standby to On Threshold": If device wattage is over this threshold, it will show as 'On' and a bubble will appear. This value is set to 8W by default.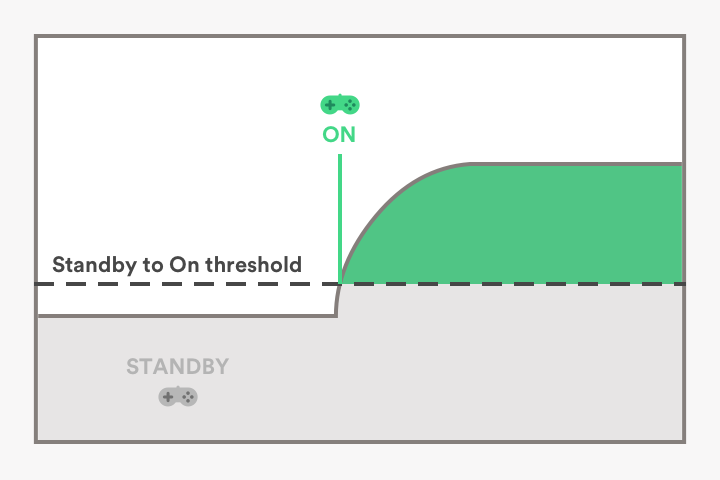 Set "Minimum On/Off Duration": Change this to prevent short energy spikes or dips from triggering unwanted bubbles and notifications. The device needs to be "On" or "Off" for longer than the set time for Sense to report it. The value is set to 5 seconds by default. example: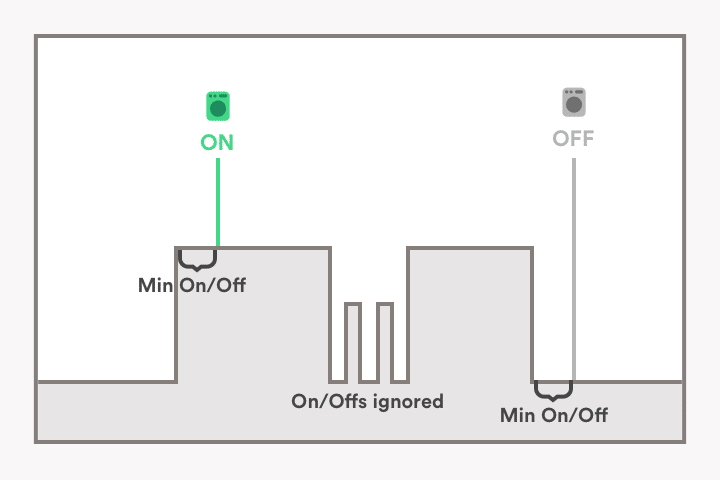 Learn more about how to set your Standby threshold in our Learn library, here.