For electrical panels installed between two studs, the Sense monitor needs to be positioned at either the top or bottom of the panel in order to access one of the knockouts. The Sense monitor comes with a mounting bracket that can be mounted inside or outside the panel. The mounting bracket should be mounted internally using flame retardant double-sided tape, such as 3M VBH.
WARNING: Do not use screws to attach the bracket to your electrical panel. The included mounting screws are for external use only!
The illustration below depicts a possible installation. If there is not enough
space to mount your Sense monitor inside the panel, it can also be mounted externally.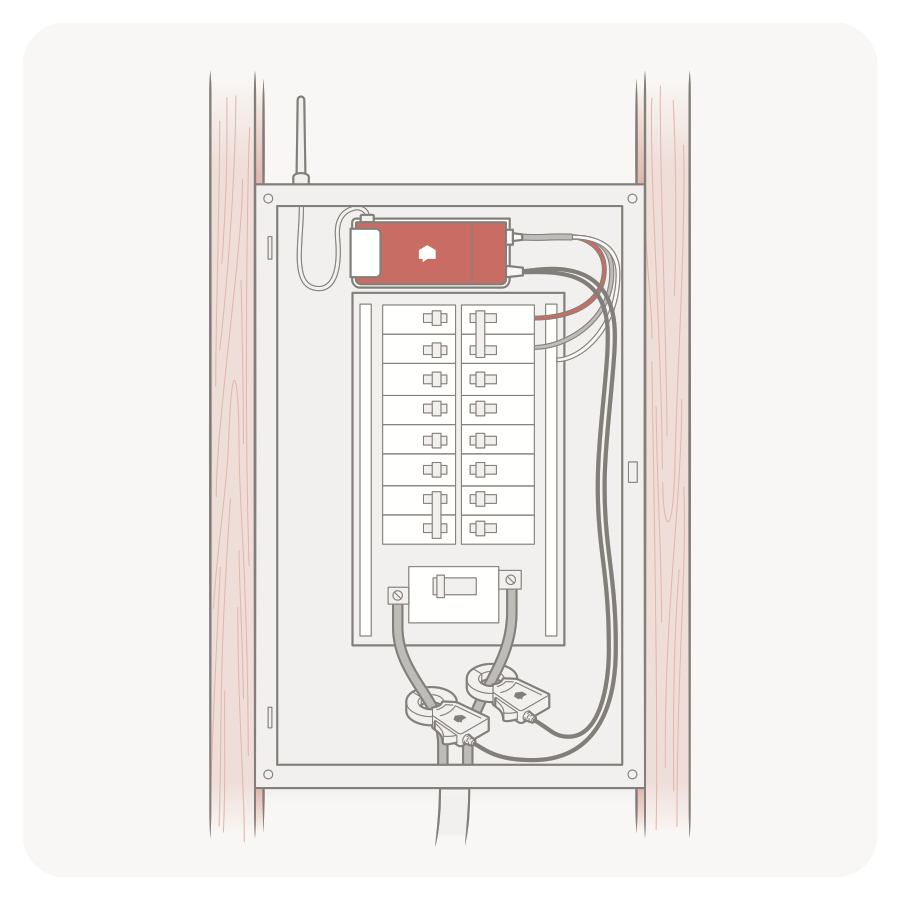 To learn how to mount Sense externally please refer to the External Monitor Installation Instructions.