With the Sense skill for Amazon Alexa, you can begin to connect the traditional devices in your home with your smart home. Ask Alexa about current power usage, if a device that Sense recognizes is on or off, or ask when a device was last on or off.
For example, you can say:
"Alexa, ask Sense how much power am I using."
"Alexa, ask Sense for my current power use."
"Alexa, ask Sense what my solar is producing." (if you have solar)
"Alexa, ask Sense if my dryer is done."
"Alexa, ask Sense did I leave the oven on?"
"Alexa, ask Sense if my sump pump is on."
"Alexa, ask Sense when did my garage door close."
"Alexa, ask Sense when the tv turned off."
To add the Sense skill:
Navigate to the Sense skill in the Alexa app or through the skills page on Amazon.com. You can also find the skill by searching for "Sense" or by visiting  the "Connected Devices" section of the Settings screen in the Sense mobile app and selecting "Alexa."
    2. Click the blue "ENABLE"  button.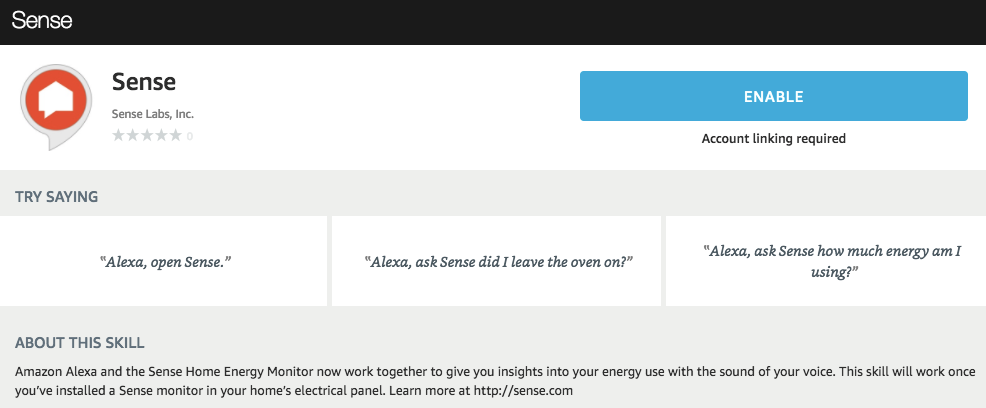 3. Log into your Sense account. You may need to enable pop-ups on your device's Settings or   your browser for this to show correctly.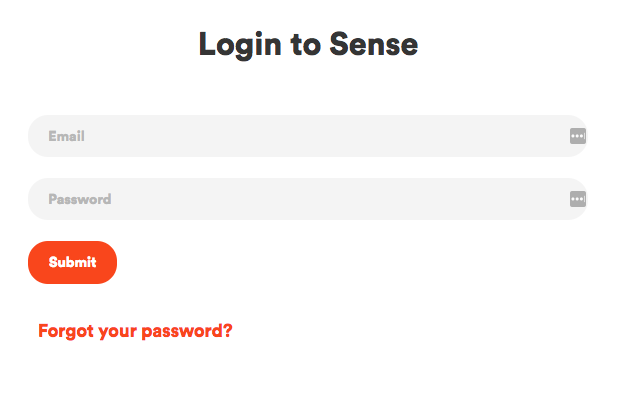 4. Authorize Alexa to access your Sense data.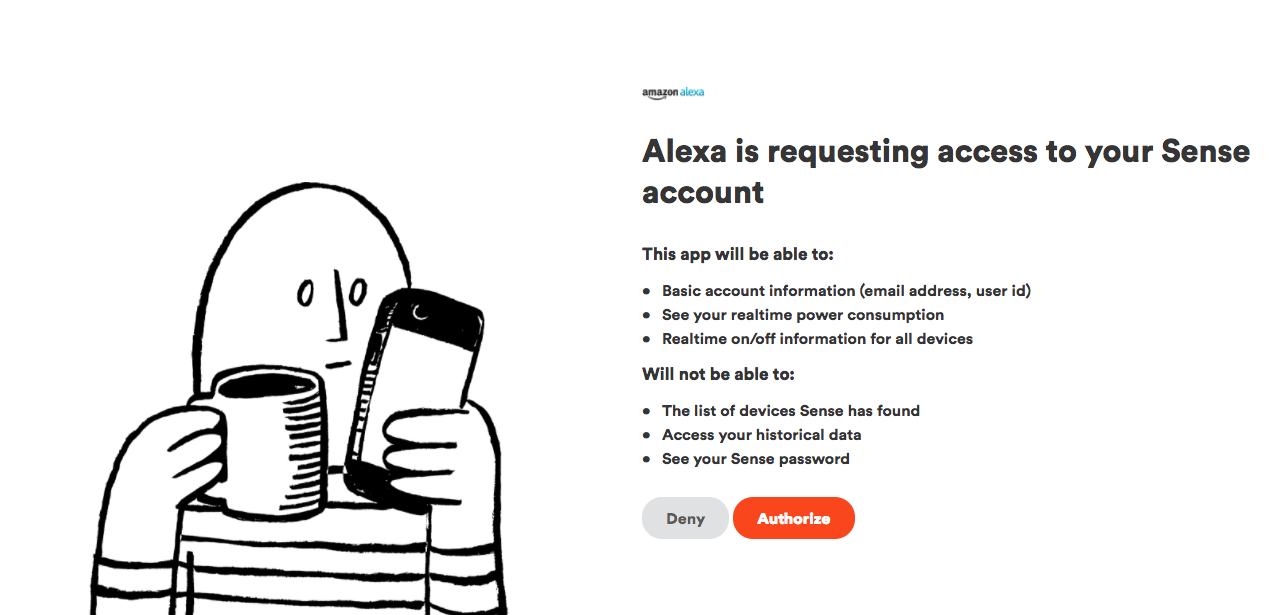 5. You're in! Enjoy your new Sense skill.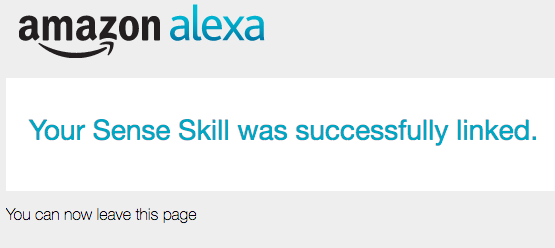 Note: Amazon Alexa integration is only available in the US at this time.