The Web app is the place to easily view and export your energy usage data, device by device.
To view data
For a global look at the usage in your current billing cycle and to compare your home with other homes, go directly to the Dashboard screen.

For a device-specific look into your energy usage and to export data, press the 'View Detailed Usage' link above the chart.

Whether at the global or the detailed view, simply. navigate to the time period you want, as you would in your standard interactions with 'Usage' and 'Dashboard'.
To download data
Once you've decided on the time period you'd like to export, click the "Export" link in the top right corner.
You'll get a popup that lets you choose a time interval of either "hour" or "day." Choose whichever you prefer to determine how much detail you receive.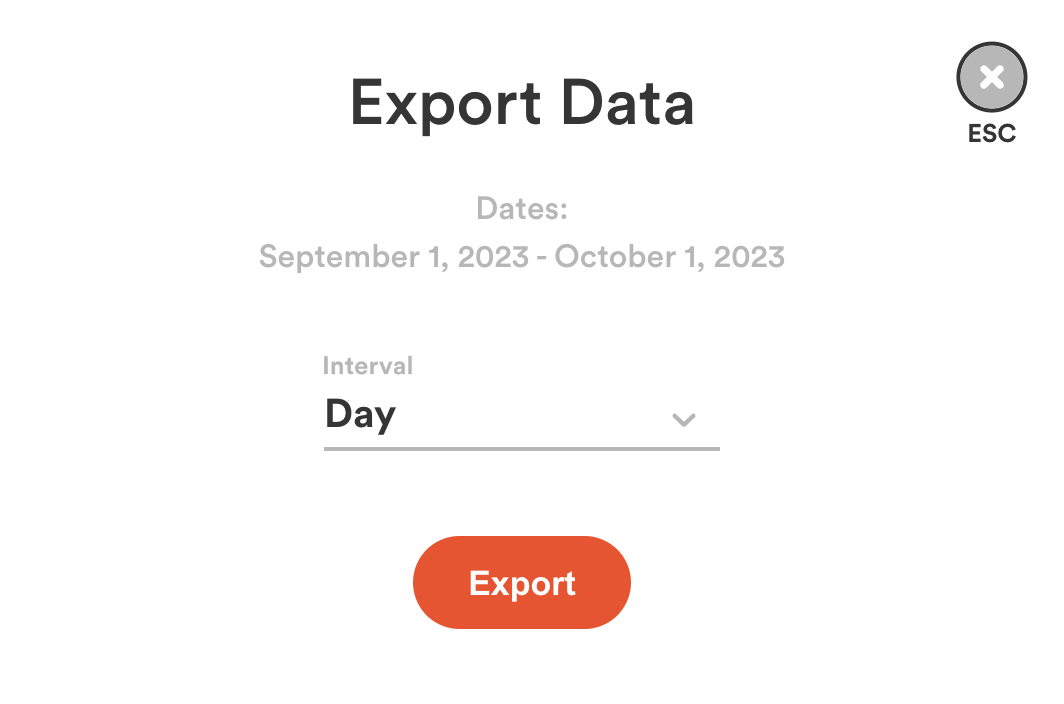 Sense downloads a spreadsheet to your computer, which includes all your energy usage data for the time period specified. From there, you can manage the data as you wish within the spreadsheet.